If you want to enjoy a good home cinema experience at home, an home theater receiver is essential. This device acts as a hub to which audio and video components are connected and it can therefore be considered as the audiovisual center of your living room. But what should you watch out for when buying an home theater receiver?
What is an Home Theater Receiver?

First of all, it seems appropriate to define what an home theater receiver is and what it does.
An home theater receiver (or receiver) is an independent device that can receive signals from sources and send them to the correct devices. For example, you can connect a Blu-ray player to this and the receiver will then send the picture to your TV and the sound to your surround system.
"Nothing too spectacular" you might say, "my sound bar does too". Yes, that's right, because a sound bar or home cinema system also has a built-in receiver. These options will, however, offer you fewer possibilities than an independent receiver. The latter has an integrated amplifier via which the connected loudspeakers are controlled. For an optimal home cinema experience, it is therefore better to have a separate device.
The Power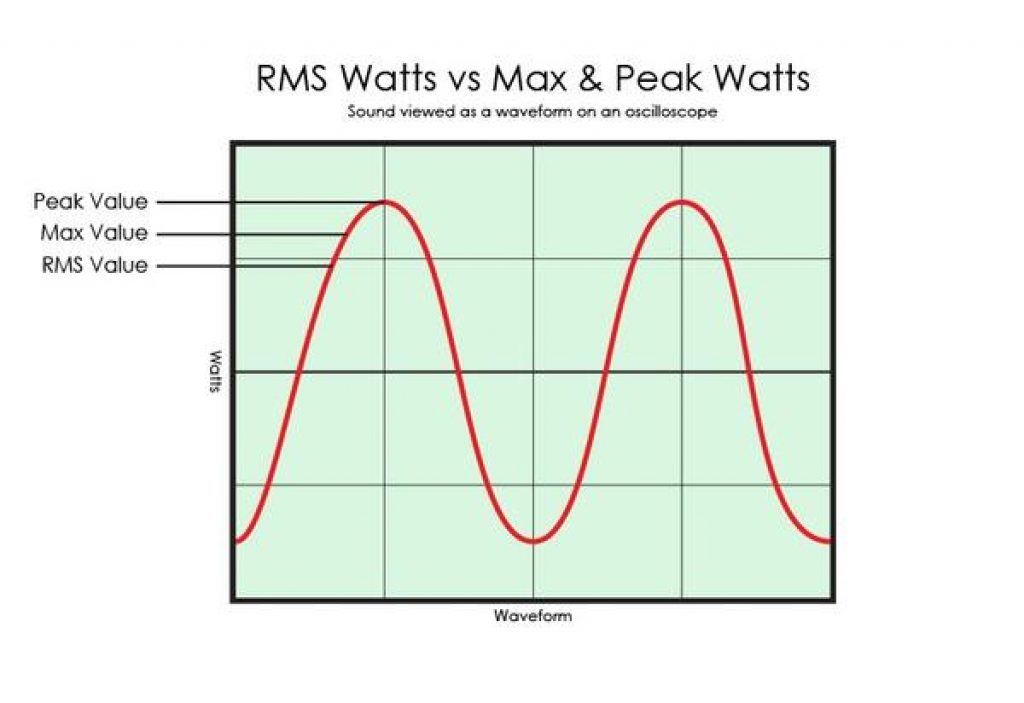 When choosing a receiver, you may first be interested in power, expressed in watts. Don't stop at this feature alone, however, because even entry-level receivers (which therefore offer less power) can control all mainstream speakers perfectly.
Plus, power doesn't say everything. You should also consider the bandwidth, resistance and the number of channels ordered. There is often a race for numbers over horsepower: this is an easy point of comparison for the consumer, and therefore manufacturers sometimes try to come up with as high a number as possible. It's not a lie, but how a device achieves its wattage is at least as important as that number itself.
A receiver offering a higher wattage does not always offer better sound quality than a device offering a lower wattage.
Power is important for your speakers. But once again: don't overestimate its importance. A receiver that is too powerful for your speakers won't be able to do any harm, and you will have a hard time (meaning you will need really extreme volumes) to blast your speakers. It is therefore better to opt for a receiver which is a little "too powerful" for your speakers rather than for a device which is not powerful enough.
`Impedance represents the resistance of your speakers and is expressed in Ohms. Most speakers have an impedance of 8 Ohms, so you can hook up virtually any receiver to them.
In short, it's not a bad idea to match your devices. Too low resistance will cause your receiver to heat up as you increase the volume, while too high resistance will make it harder to transmit the signal through the speaker.
Fortunately, you can easily connect most receivers to speakers, especially for medium-sized residential applications.
Speaker Connections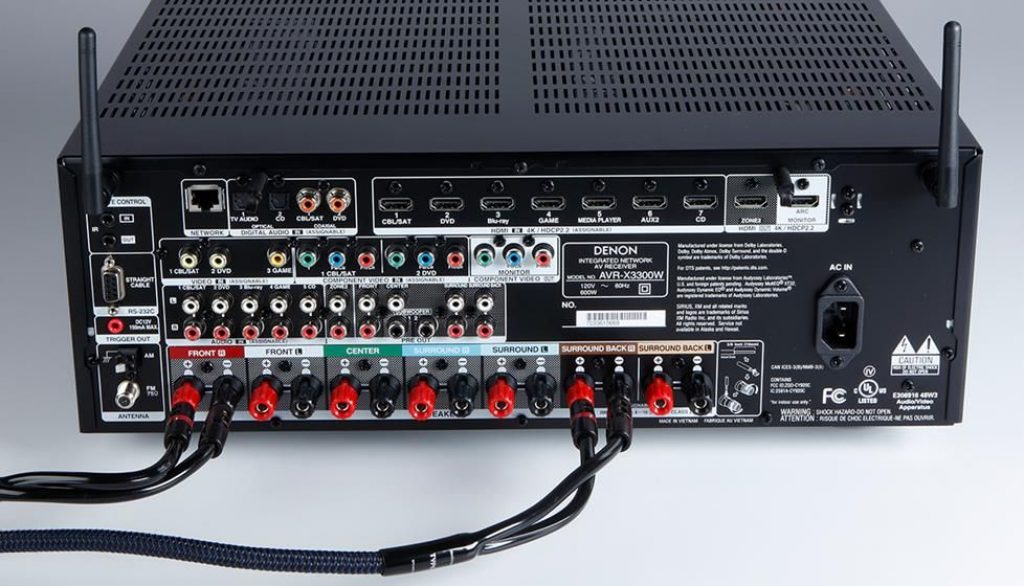 It is obviously important that you can connect your speakers to the receiver. You can opt for a classic 5.1 or 7.1 model, but thanks to the arrival of Dolby Atmos, you can also work in height and for example opt for a 9.1.2 configuration. Whichever solution you choose, make sure your receiver is compatible.
Better to plan more outputs than you have speakers. If you want to switch to a system with more speakers, then you don't have to buy a new receiver.
Other Fittings
Obviously, your speakers are nothing without the sources. You should also be able to connect them to your receiver. So check well in advance which sources you want to connect and how. Because at this level too: better to have too much than too little.
Most devices use HDMI, so the number of HDMI sources is important. Also check the HDMI version used. HDMI 2.0 is a must (and standard) if you want to watch in 4K or plan to upgrade to 4K in the next few years. HDMI 2.0a goes a step further and offers support for HDR image. This property is present on a limited number of receivers, but this number will only increase in the coming months and years.
In terms of HDMI connections, support for HDCP 2.2 is also important so that you don't have to worry about copy protections and so that you can perfectly view all 4K content.
It is obviously not just HDMI. Check which devices you have that do not support HDMI and that you will need to be able to connect with another cable.
More
Considering the many innovations appearing in the audio and video sector, it is not a bad idea to take a look at the little extras that the receiver has to offer. See, for example, if the device supports Spotify Connect , offers Bluetooth or Apple AirPlay .
Is it compatible with 4K images , or does it possibly offer an upgrade? Can the device process high resolution audio files?
Most receivers currently have built -in speaker calibration , so you can find ideal sound reproduction for the designated speaker setup without having to quibble manually. It's handy if you don't want to spend too much time on it.
How to Choose the right Home Theater Receiver?
To evaluate and compare the different home theater receivers on the market, my advisors and I evaluated the following five criteria:
Musical and vocal performances
A home theater receiver will most of the time be used as much for listening to music as it is for watching movies. Since music is recorded on two channels rather than five, the musical performance of the home theater performance is evaluated separately. The clarity of the sound, the balance of the sound, the definition of the sound as well as the precision of the sound image are taken into account.
Surround effects
Home theater performance is the receiver's ability to realistically reproduce a true home theater experience. That is, sound effects that travel distinctly from one speaker to another, the precision of the sound, the richness of the sound and the clarity of the dialogue.
Finish quality
This is the quality of certain internal (transformers, capacitors, etc.) and external (quality of terminal blocks, materials used by the case) components. We also take into consideration the general finish of the products and how it stands out from other devices.
Connections
A home theater receiver is the heart of a music, TV and cinema package. All electronic devices converge on the latter. The number of inputs must be substantial in order to meet all types of needs (ATMOS sound, compatibility with new HDR image standards, compatibility with turntables, etc.)
Technologies
Like smart televisions , receivers have also become, in their own way, smart. The majority of them can, for example, connect to the home wireless network, automatically adjust the sound to your room, distribute music in several rooms and even take advantage of new voice recognition systems. The level of technological advance of the receivers is therefore evaluated.